Hughes Homes Beautiful
Welcome to Comfort
Since 1967 Larry Hughes has been building quality homes in the Texas Panhandle. As a second generation builder, Larry`s emphasis has always been on the home buyer,working closely to achieve the ultimate home for each and every one of his clients. Custom applications have been the norm for Larry and Betsy. From floor to ceiling, they have managed to stay ahead of the curve,utilizing the most modern colors, treatments and styles available.
Floor plans are available from starter homes with energy efficient appliances and a simple layout to a fully developed luxury estate with every amenity imaginable.
Hughes Homes Beautiful are designed by Action Design, Cobblestone Custom Home Design,and American Traditions, to your specifications. The work begins with the design phase. Each room is studied for it accents and livability. Functionality and flow are key in the design phase to give the overall impression you want to project with your design. Larry can nestle your home on to any lot, and make it fit flawlessly so it will be the most admired home on the block. With proper care and attention to such details, the wow factor is definitely an added bonus to your project.
Larry and Betsy Hughes utilize the most energy efficient appliances,doors and windows available. By working closely with local suppliers Larry and Betsy can give you the most bang for your buck both now and in the future. Enduring design in conjunction with energy efficiency, defined by the industry and government standards, ensure you will enjoy the view and feel secure in your home for years to come. Energy efficient appliances and mechanical systems will lower your utilitiy bills and reduce your carbon footprint.
Contact Hughes Homes Beautiful
Contact us
Larry Hughes at 806/433/2078
Betsy Hughes 806/236/5670
Office 806/352/3661/
Fax 806/352/7719
7705 New England Parkway Amarillo Tx 79119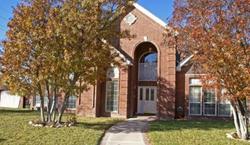 To view more photos click on Photos in menu bar
Betsy Hughes is a licensed real esatate agent at Keller Williams. She will be happy to aid you in the selection and acquistion of your homesite. Betsy can also help your to sell you existing home in a timely manner.
"Amarillo is a great community with much to offer. With many friendly neighborhoods located throughout the city, there is a wide variety of home choices and living concepts. You will find timeless designs in suburban additions, country acreages, canyon lots, and lake properties as well as ranches and farms." Betsy Hughes

Hughes Homes Beautiful are constructed with the best materials available. Affordable Construction and ASA Plumbing ensure the foundation and plumbing systems are above standard in its manufacture.
Davis Masonary will brick your house with a modern or retro style of brick or rock in a variety of colors and sizes.
Drywall and textures are expertly installed and applied by Guper Inc. A variety of wall textures are available as well as exterior stucco finishes.
Van Hooley is an artist whose media is trim. Van has all of the qualifications of a master carpenter. He lovingly constructs the handrails and treads for the stairs in your home. His work with trim is outstanding to say the least.
Painting materials are provided by Amarillo Paint and Supply and Sherwin Williams. Jeremy Alexander and his crew are the resident experts in the painting department. Jeremy has painted Hughes Homes Beautiful for 17 years. He is well versed in faux, antiquing, and many other popular finishing techniques.
David Brown Electric provide their expertise in installing all of the electical components that you select for your home.
Appliances,lighting and plumbing fixtures and are supplied by Fergusons and Morrison Supply. These two companies are committed to providing the best quality and most efficient products available.
The kitchen is the heart of your home. Cabinets are both functional and stylish in their manufacture and finish. Kitchen Design cabinets are built to exacting specifications in keeping with the appealing ambience of your home.
Granite countertops in the kitchen are supplied and installed by Adobe Walls and MGT for a smooth, durable and long lasting surface mixed with the flow of color in your Hughes Homes Beautiful kitchen.
Amarillo Marble will co-ordinate with your color selections to make a smooth transition from living area to the bathrooms. Whirlpool tubs and spacious showers will complement your beautiful home with an amazing selection of colors and styles.
Rick Lovelady Carpets and Witt Flooring utilize their proficiency in laying a series of durable and colorful floor coverings in your new Hughes Homes Beautiful.From tile to wood to carpet they have an constantly updated inventory to see in their showroom.
Heating and air are one of the most crucial elements in the comfort of your home. In keeping with the federal guidelines Larry goes above and beyond them to ensure the climate in your home will be pleasant and easily regulated with modern thermostatically controlled devices. Tascosa Heating and Air employees state of the art units and techniques to provide environmental stablity in your new home. Affordable Insulation expertly applies theremal barriers to keep the temperature of your home at a steady plateau.
Let`s not forget the media room for those new movies and the big game. Home theatre and surround sound systems are provided and installed by Custom Home Theatre and Dons Hi Fi.
As the days grow longer, your family is sure to move outdoors to the patio for bar-b-ques and long summer evenings. Your landscaping is an essential element in both your leisure time and your enjoyment of the exterior of your Hughes Homes Beautiful. Fescue or bluegrass are the norm for our area. Automatic sprinkler systems are normally provided to lighten your gardening load and help conserve water further reducing your utility bills. Moffitt Irrigation installs the irrigation system using Rain Bird systems and moisture sensors. Custom Gardens will provide a landscaping scheme to match the impression of your home.